All of us are "in process" and are "on the way" to eternity. As we practice soaking our heart in the Word of God, sowing to the Spirit, and flowing with the Spirit as he changes our attitudes and thinking, we will be transformed and consumed with the desire to want more of what the God of provision has for us. The following questions may help you discover changes God wants to bring about in your life through the power of his indwelling Spirit.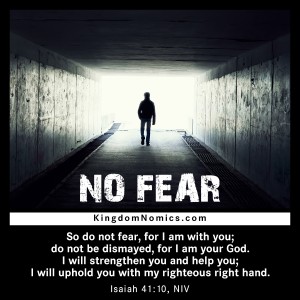 Am I sufficiently committed to the Word of God? What changes in my schedule do I need to make so that I can spend an appropriate amount of time in it? Who can I ask to hold me accountable to doing this? What specific daily reading plan will I use?
Am I sufficiently committed to spending time with God, soaking my mind and heart in his goodness? When will I do this every day? Where? Who can hold me accountable? What strategy for prayer will I use?
To what extent is greed an issue in my life? What is my relationship to money and possessions? Having come to some conclusions on those questions, what changes do I need to make? What are the action steps for making those changes?
Who's the "boss" in my life? If I'm completely honest, who or what is more important than any other consideration? If I don't like the answer, what will it take to change it? Who can help me with this?
Having reviewed the chapters describing kingdom attitudes and principles, which one is the biggest challenge for me? How will I trust God to direct my heart in that area? How will I know when I've changed? Who can pray with me about this?
What does my kingdom investment portfolio look like right now? How would Jesus evaluate my use of the resources that he has entrusted to me, if he were to return today? What obstacles are keeping me from being a more effective manager of what he has given me? How will I attack those obstacles?
What principles will guide me in the future as I look upon myself as a kingdom investor? How does God want me to begin? What's the plan? When will I start, who will I tell, and what will be my goals?
None of us can look at where we've been and feel totally satisfied. Not one of us can think deeply about where we are without seeing the need for improvement. This is no time for guilt, which only enhances negative feelings and a "can't do" attitude. Instead, trust God, whose tender mercies are new every morning. He is concerned with your future, not your past. …
[read_more text="Continue" link="/book/"]
Free KingdomNomics Book and Devotions
The free KingdomNomics book provides an overview of biblical principles that show you how to lay up treasure in Heaven—treasure that will be enjoyed for eternity. Through the free KingdomNomics Applied devotions, you will discover principles that can help you become a wise steward of your time, talent, and treasure.
[go_signup]