The DNA markers of those who practice the concepts of KingdomNomics differ radically from those who abide by the "wisdom" promoted by the world system. KingdomNomics thinkers:
… focus their lives on the person of Jesus Christ.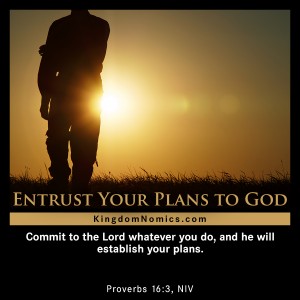 … understand that they have been given a "loaf of time" that is being shortened by a slice each day.
… recognize that they live in a time bubble that can pop at any time.
… embrace their SPECIAL design by God and live for all his purposes.
… apply the core concepts of soak, sow, and flow to their lives on a daily basis.
… realize their "three Ts"—time, talent, and treasure—are resources at risk of being consumed by perishable goals in this temporary world.
… discover that they can convert their perishable resources into imperishable treasure that will echo into eternity.
… see Christ living in and through them by the work of the Holy Spirit.
… believe that God works through the grace-giving principles outlined in 2 Corinthians 9, "And God is able to bless you abundantly, so that in all things at all times, having all that you need, you will abound in every good work" (2 Corinthians 9:8).
… practice giving while they are living.
… are strategic kingdom investors striving to meet the spiritual, physical, and material needs of people in the name of Jesus Christ for the purpose of helping to fulfill the Great Commission.
When these principles are active in our lives, we will experience God's power working in and through us in a mighty way. We will be active Converterlators, using all of our time, talent, and treasure for the advancement of God's kingdom.