God has created us in Christ Jesus to do good works (see Ephesians 2:10, NIV). It is our responsibility to be the hands and feet and voice of Jesus. God has taken each one of us, transformed us, and now has a plan for how we can make a difference in his world.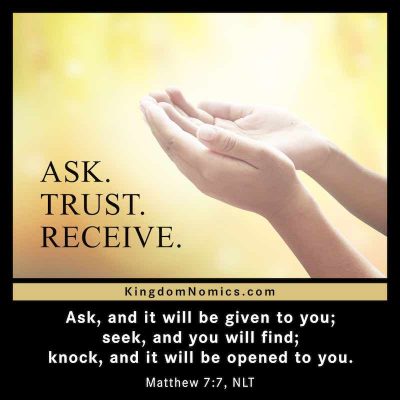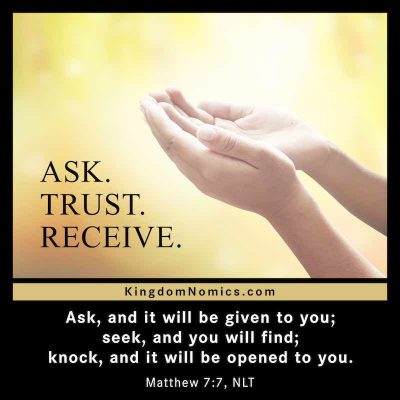 I personally have experienced how God can take a totally self-absorbed, selfish, self-ambitious person (do you see the word self showing up in every adjective?) who lived a life consumed with pursuing earthly goals, giving no thought to what happens after one leaves this world, and transformed that individual into a person committed to helping fulfill the Great Commission of Jesus Christ. Over the years I've learned a few important principles for living the Son-powered life day by day.
Daily Commitment to God's Purposes
Our relationship with God through the saving work of Jesus Christ, his Son, gives us a new mission for life. As we embrace this new mission, we are empowered by the Holy Spirit to not only want something new for our lives, but to accomplish that new purpose or goal as well. Isaiah 43:19 tells us, "I am about to do something new. See, I have already begun!"
I have seen God take very little, almost nothing, and exponentially multiply it on a scale beyond what any person could possibly have dreamed of or imagined on their own. Isaiah 43:18–21 describes what can occur in the life of a person who has a living relationship with God.
'Do not remember the former things, nor consider the things of old. Behold, I will do a new thing, now it shall spring forth; shall you not know it? I will even make a road in the wilderness and rivers in the desert. The beast of the field will honor Me, the jackals and the ostriches, because I give waters in the wilderness and rivers in the desert, to give drink to My people, My chosen. This people I have formed for Myself; they shall declare My praise.' (NKJV)
Isaiah is telling us to forget the past with all of its disappointments, unfortunate experiences, and pain and concentrate on what God is doing now. We need to pay attention to him and then we will see the opportunities he is presenting to us and will be able to take proper advantage of them.
What this means is that we must daily be committed to living for God's purposes. Son-powered living is all about embracing God's plan and purpose for each day. It is critical that we learn how to apply Son Power to our endeavors so that we can accomplish all that God has designed for us.
Daily Commitment to God's Word
Are you reading and studying God's Word every day, letting its message soak into your mind and heart? As we consider the lives of the great Bible heroes, we see that they depended on the Word of God to guide and direct them. God told Joshua that if he wanted to be successful he would need to meditate on God's Word (see Joshua 1:8). David valued God's Word more than thousands of pieces of gold and silver (see Psalm 19:10). Job said he treasured God's Word more than his daily food (see Job 23:12). Jeremiah said when he found God's words he ate them and they became his heart's delight (see Jeremiah 15:16).
Hebrews 4:12 tells us, "For the word of God is alive and powerful. It is sharper than the sharpest two-edged sword, cutting between soul and spirit, between joint and marrow. It exposes our innermost thoughts and desires." The Holy Spirit uses the Word of God to lead and direct us. We can trust the Word and the Spirit to guide us.
As we read and study and apply God's Word to our lives, we will be transformed … and we will be empowered. Son Power flows out of us as God's Word works in us.
Daily Commitment to Exalting Christ
The apostle Paul was committed to exalting Jesus Christ in all things. In Colossians 1:15–20 we read:
We look at this Son and see the God who cannot be seen. We look at this Son and see God's original purpose in everything created. For everything, absolutely everything, above and below, visible and invisible, rank after rank after rank of angels—everything got started in him and finds its purpose in him. He was there before any of it came into existence and holds it all together right up to this moment. And when it comes to the church, he organizes and holds it together, like a head does a body.
He was supreme in the beginning and—leading the resurrection parade—he is supreme in the end. From beginning to end he's there, towering far above everything, everyone. So spacious is he, so roomy, that everything of God finds its proper place in him without crowding. Not only that, but all the broken and dislocated pieces of the universe—people and things, animals and atoms—get properly fixed and fit together in vibrant harmonies, all because of his death, his blood that poured down from the cross.
—The Message
When we take time to read God's Word, it reminds us of our focus … God's glory. In this passage, we see Paul focusing on everything he knew about Christ. Even in the midst of incredible preaching success, Paul stayed true to his message of exalting Christ.
However, it wasn't always easy for Paul. In his second letter to the Corinthians, Paul had this to say:
We think you ought to know, dear brothers and sisters, about the trouble we went through in the province of Asia. We were crushed and overwhelmed beyond our ability to endure, and we thought we would never live through it. In fact, we expected to die. But as a result, we stopped relying on ourselves and learned to rely only on God, who raises the dead. And he did rescue us from mortal danger, and he will rescue us again. We have placed our confidence in him, and he will continue to rescue us.
—2 Corinthians 1:8–10
I love where Paul says, "We have placed our confidence in him." Paul knew that he had been delivered by God's power. Hard and scary times are difficult to endure, but God may lead us from time to time to experience them so that the life of Christ might be manifested in us. It is in the tough times that we learn to trust in the power of God to deliver us. It is the Holy Spirit working in us and through us that allows us to continue to exalt Christ no matter our circumstances.
Daily Commitment to Prayer
Talking to God about all of our life and believing he will answer our prayers is critical for the life of every Christian. As we talk with God about our life situations, the Holy Spirit empowers us with wisdom, guidance, and the strength to deal with each one. The Bible is clear that God will answer our prayers as we take time to soak in his Word. Jesus said, "Ask and it will be given to you; seek and you will find; knock and the door will be opened to you. For everyone who asks receives; the one who seeks finds; and to the one who knocks, the door will be opened" (Matthew 7:7–8, NIV). And later in the New Testament we read, "This is the confidence we have in approaching God: that if we ask anything according to his will, he hears us" (1 John 5:14, NIV). So often we want God to accomplish our will. It is important that we align ourselves with his will. As we pray, we need to ask God to enable us to see how he sees our current situation and pray for his solution.
Whether we are facing everyday life, difficulties, or ministry opportunities, I believe Son Power is available to us in equal measure. No matter what I am experiencing or what kind of decision I need to make, I use this equation to help me remember to rely on Son Power:
PRAYER + SUPPLY OF THE SPIRIT = DELIVERANCE
The principle here is that prayer (talking to God) about the problem or situation plus the supply of the Spirit of Jesus Christ will result in our deliverance. It is the supply of the Spirit that gives us life and empowers us to confront life.
Daily Setting Our Eyes on the Prize
It's difficult to stay focused. Many things vie for our attention: family, friends, work, hobbies, sports. Many of these things are good, but they can actually get in the way of God's plans and purposes for us. Paul wrote, "I focus on this one thing: Forgetting the past and looking forward to what lies ahead, I press on to reach the end of the race and receive the heavenly prize for which God, through Christ Jesus, is calling us" (Philippians 3:13–14, emphasis added). As you consider your days, do they just "happen" or do you actually plan how you are going to use your time? Are you focusing on earthly goals or heavenly goals? And how do you balance it all? As we focus on God's purposes, read his Word and apply it to our lives, and take time to discuss all of it with God, the Holy Spirit will empower us to keep our eyes on the heavenly prize. But it takes time. Time every day with God.
Continue reading "Facing Spiritual Opposition Head On"