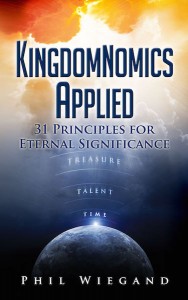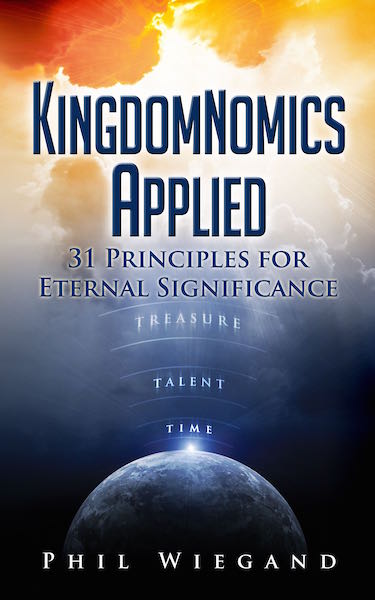 As you reflect upon the use of the your personal "3Ts", the time, talent, and treasure that God has given to you, Phil will help you to focus on using all of your resources to make a difference in God's kingdom. When we act on the kingdom principles that are laid out for us in the Bible, we can become rich in the world to come by making the right investments in this one. Live your life with a passion for Christ and use all that you have to glorify him!
These 31 life-transforming devotions will help you:
Discover how to use all of your resources strategically to glorify God.
Become more heavenly minded and earthly sensitive.
Experience the benefits of joyfully trading earthly, temporary gratification for something that will last forever.
Each of us is given a "loaf" of time. Each new day shortens it by one slice. You'll make many investments in this life; the moments invested in exploring these devotions will bring dividends that will change your eternal future.
Phil invites you to join him to discover and enjoy a life that will echo into eternity.
Click the button below to download KingdomNomics Applied: 31 Principles for Eternal Significance.
Book Contents
Introduction
Give Your Heart to God
Seek God Diligently
Know God and His Ways
Focus on Jesus
Discover God's Purpose for You
Renew Your Mind
Desire God's Word
Soak in God's Word
Sow to the Spirit
Flow with the Spirit
Respond to the Spirit's Promptings
Ask God for Insight and Wisdom
Follow God's Revealed Will
Anticipate God's Involvement
Love Others
Shine for Jesus
Embrace Your Citizenship
Commit Your Way
Submit Your Thought Life to the Spirit
Guard Your Heart
Beware of Greed
Depend on the Power of the Cross
Obey God in Giving
Give Cheerfully
Receive God's Blessings
Invest in Eternity
Advance God's Kingdom
Reign with Jesus
Live for Eternal Significance
Concentrate on Eternity
Use Your Time, Talent, and Treasure for God's Kingdom
Phil's Bio and More Resources