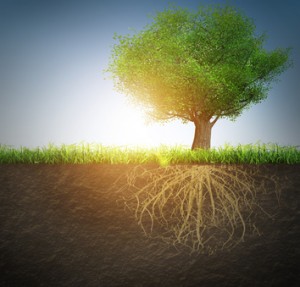 Scripture: Ephesians 3:16–17, ESV
"…that according to the riches of his glory he may grant you to be strengthened with power through his Spirit in your inner being, so that Christ may dwell in your hearts through faith—that you, being rooted and grounded in love…" (Ephesians 3:16–17, ESV)
This wonderful passage of Scripture should be read in conjunction with several of the surrounding verses to gain their full impact. The Holy Spirit is the great engine of power and capacity, enabling us to successfully fulfill the mission God has given us.
We can meet the challenges in life as we allow the Spirit to strengthen us with his power in our inner being. This is accomplished by the process of SOAK, SOW, and FLOW with the Word and the Spirit of God.
In fact, it is impossible to be a CONVERTERLATOR without the Holy Spirit working in our inner person. He cleanses us and strengthens us so Christ himself can live in our heart by faith. His Word nourishes us, rooting us in the soil of his love. God's goal for us is to be filled with the fullness of his love.
As this occurs, we place ourselves in a position for the Master to use us for his special missions:
"Now to him who is able to do immeasurably more than all we ask or imagine, according to his power that is at work within us…" (Ephesians 3:20, NIV)
"Those who cleanse themselves from the latter will be instruments for special purposes, made holy, useful to the Master and prepared to do any good work." (2 Timothy 2:21, NIV)
Today, ask yourself:
Am I practicing the principles of SOAK, SOW, and FLOW so I can be strengthened in my inner person?
How will I invite Christ to encourage me to live for him today?