What are you investing in the Bank of Heaven?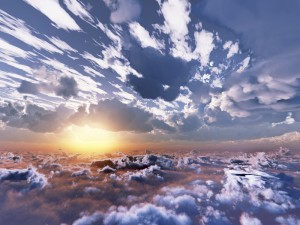 Each of us is given a "loaf" of time. Each new day shortens it by one slice. Will it crumble to the dust of the temporal and quickly be forgotten, or will it rise up for eternal value?
What are you doing with your time, talent and treasure? What does your kingdom investment portfolio look like?"
KingdomNomics is about knowing and experiencing the benefits of joyfully trading earthly, temporary gratification for something that will last forever.
Free KingdomNomics Book and Devotions
The free KingdomNomics book provides an overview of biblical principles that show you how to lay up treasure in Heaven—treasure that will be enjoyed for eternity. Through the free KingdomNomics Applied devotions, you will discover principles that can help you become a wise steward of your time, talent, and treasure.
Sign up to download your free book and receive the free devotions.
Three Kinds of Believers
I'm something of a student of human behavior, and I've come to some conclusions about how most people in the world relate to God and his gifts. With regard to those who do make some kind of attempt to serve God, I've observed that there are basically three kinds of believers in this world. (Read More)